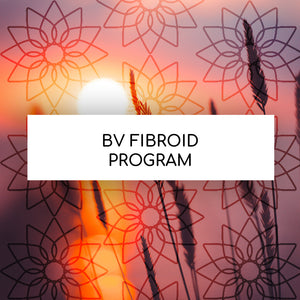 This herbal program is for those that have a "Wetness" that nothing can remove or dry up for long. Taking long rounds of Antibiotics and creams are part of the problem. Jump start your womb healing, Cleanse your body of the parasites and overgrowth that infect your womb. The BV Fibroid problem helps maximize my traditional fibroid program.
WHAT IT INCLUDES
-Parasite Fiber Dewormer
-Womb detox 2-32oz

-Enzymes & probiotics
-Herbal 'wombpositories'
-Herbal Douche
-Herbal Detox Soap
Plus, you want to get a new set of Cotton panties, no thongs.
2. Cut out the sugar, including fruit (for a while)
3.  Wear skirts & not tight jeans or panty-hose.
4.  Go Panti-less on the weekend with a big skirt.
5.  No panties at night.
6.  No commercial soap