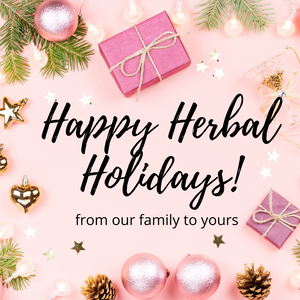 Great Herbal Holiday!!!!
We have a great Holiday basket box for you with unique Herbal Foods & Bath items.
These Herbal Detox Bath salts, Herbal Cranberry Sauce and Herbal Cream Soap are usually only made for my family and close friends!
Now, we offer them to you for only a short period of time... (ends Dec. 31st, 2023)
Time to place your herbal order so you can get yours!