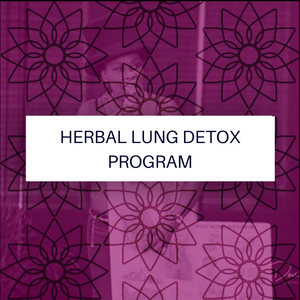 Introducing The Lung Detox Program, a comprehensive and holistic solution designed to support your respiratory health. Our program takes a unique approach by combining a synergistic blend of herbs and supplements that work together to provide a powerful detoxification of your lungs.
We understand that every part of the body needs support, and that's why we've put together a program that addresses your respiratory health from multiple angles. Our Herbal Lung Detox Program is specifically designed to move out mucus, build the body, and strengthen the lungs, all in one comprehensive program.
Our Lung Detox Program includes a range of powerful supplements and formulas, including Aunt Henrietta's Lung Tonic - a potent blend of herbs that have been traditionally used to support respiratory health. We also include our Herbal Lung Vitamin C Blend, Cod Liver Oil, Ultimo44, Enzymes, Probiotics, Parasite Dewormer, Trace Minerals Liquid, and Herbal Detox Soap - all carefully selected for their unique benefits to support your lung health.
Our Herbal Lung Detox Program is formulated to detoxify your lungs and strengthen your respiratory system. With our program, you'll experience improved lung function, reduced mucus buildup, and a stronger immune system. Our program is safe, natural, and effective, and is designed to provide a comprehensive solution to support your respiratory health.
Try The Lung Detox Program today and experience the transformative power of our unique and comprehensive approach to lung health.